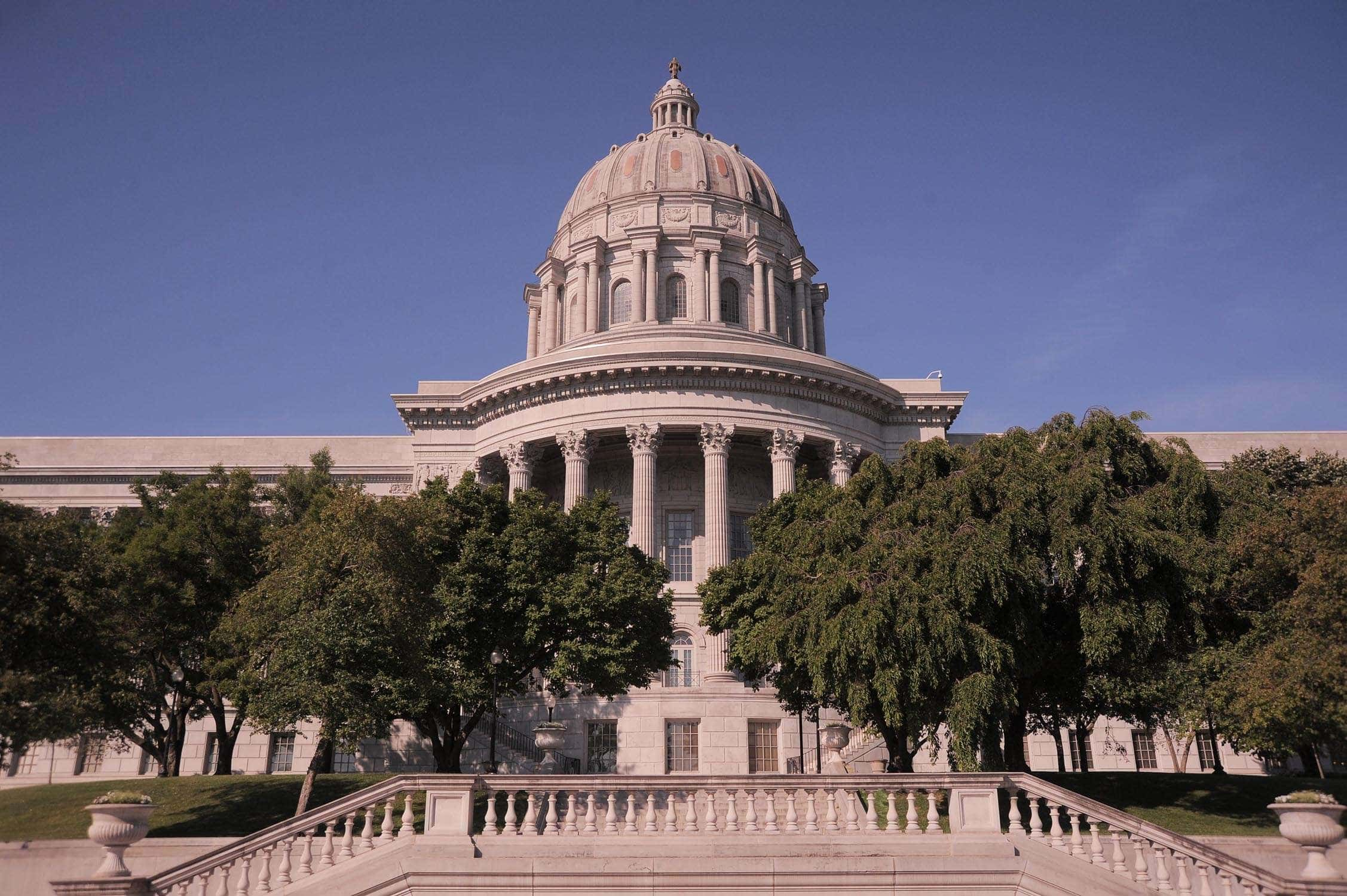 By BRENT MARTIN
St. Joseph Post
Missouri lawmakers regather in Jefferson City today to pick up
legislation which became a priority of the coronavirus-shortened regular
session.
Gov. Mike Parson called the General Assembly into special
session to work further on anti-crime measures.
State Senator Tony Luetkemeyer of Parkville says the governor
has been meeting with local government leaders on the increase in violent crime
in Missouri.
"And one of the things that they talked about is that in many
of their violent cases, particularly homicides, law enforcement is unable to
bring these criminals to justice, because witnesses are intimated from coming
forward to testify out of fear of retribution," Luetkemeyer tells St. Joseph
Post. "In other words, they're going to get targeted by the defendant or gang
members, who might harass or try to harm them if they were to come forward and testify."
Luetkemeyer succeeded in passing his anti-crime bill in the
regular session.
Luetkemeyer says Parson wants more, including a measure to
protect witnesses.
"And, so, much like the federal government has a federal witness
protection program where they can get people out of harm's way, make them feel comfortable
with testifying, Missouri just doesn't have those tools right now," according
to Luetkemeyer. "And, so, whenever the police come forward and talk to somebody
who may have witnesses a violent crime, the first thought in their head is
well, I'm going to get hurt or injured if I try to help the police on this."
Luetkemeyer says this special session will pick up where that
left off. Luetkemeyer says though several legislators asked the governor to
expand his call, the governor told lawmakers during a conference call he wants them
to concentrate on one issue.
"And he specifically said during that call he's not interested
in broadening the call of the special session," according to Luetkemeyer. "He
wants to be narrowly focused on violent crime and making sure that we're giving
tools to prosecutors and law enforcement to be able to solve some of the
violent crime spikes that we're seeing in our metro areas."
Luetkemeyer says lawmakers seem poised to adopt provisions to
protect the witnesses of violent crime and the adjust juvenile criminal
statutes. He says more contentious is the governor's proposal to lift
restrictions which require St. Louis police officers to live within the city
limits.