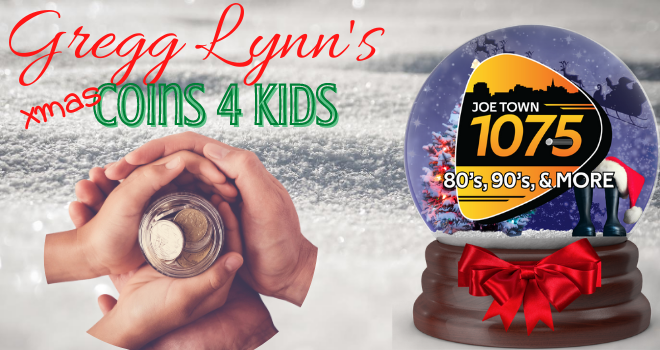 Gregg Lynn's Christmas Coins For Kids
Now until Gregg Lynn's Christmas For Kids Toy Drive wraps up on November 27th we are encouraging good-hearted people to stop by our partner's locations and put their spare change into our Christmas Coins for Kids collection containers.
We Begin Collecting Coins For Kids on Oct 1st!
You can leave your pocket change at
American Gold Mine
VanZinos BBQ
Butchart Flowers
Dr. Anthony Frizzo Pediatric Dentistry
Great American Pizza
Check back here often to see an updated list of our Coins for Kids partners.
If you would like to collect Coins for Kids in your business please contact Doug Schmitz at doug.schmitz@eagleradio.net
Special Thanks To Our Fiscal Agent Community Foundation Of Northwest Missouri