Super 70s Saturday Night
JoeTown's favorite party is back! Every Saturday Night from 7-midnight we're playing the grooviest tunes from the 70s.
Win a Super 70s T Shirt! Enter Below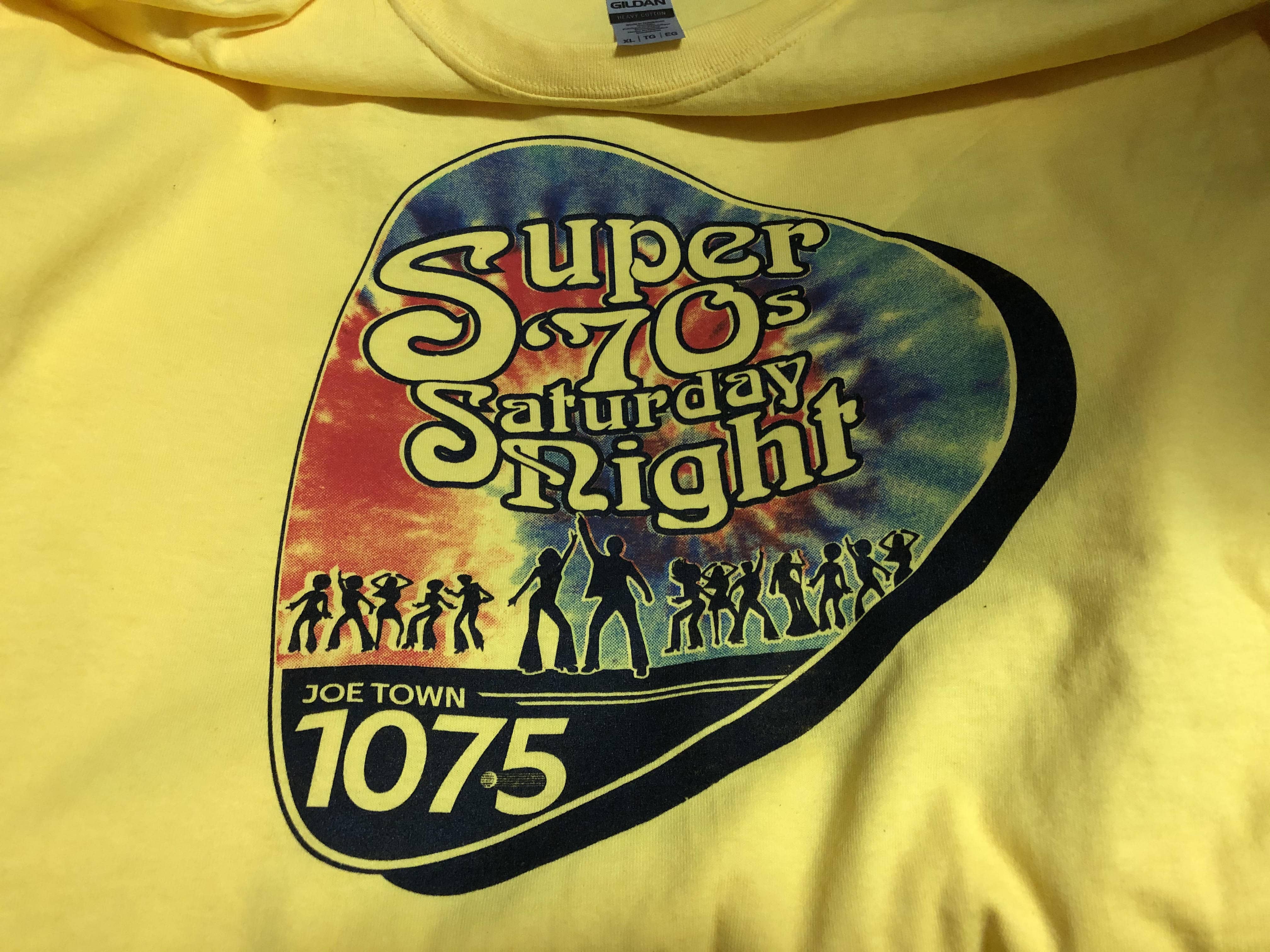 Text in your request by texting the word SHOUTOUT to the # 37373
or
Send in your request on your free JoeTown app!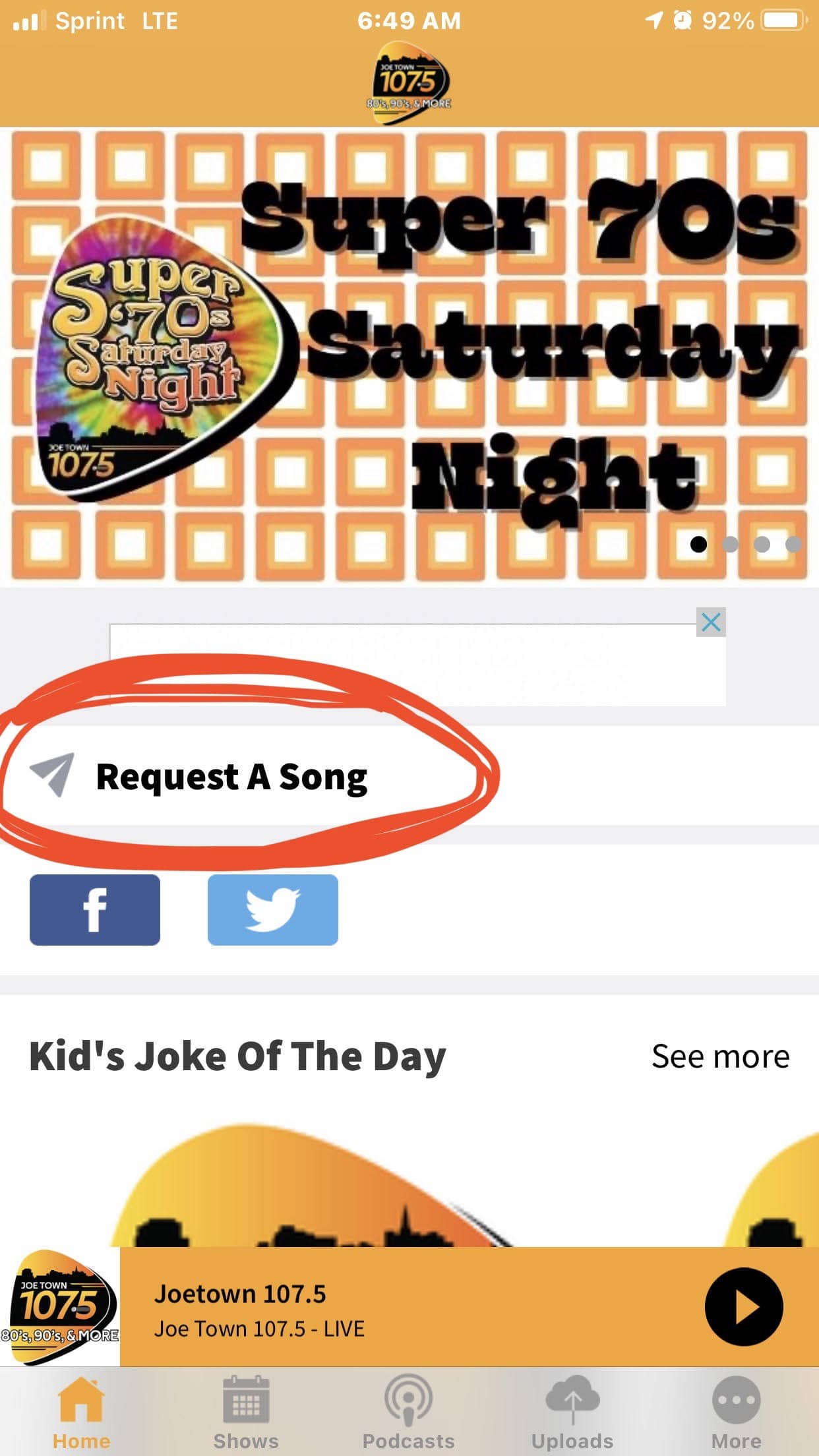 or
You can send a Saturday Night Shoutout right from your free JoeTown app!
Step 1: Open the JoeTown App and click "Uploads" on the bottom

Click "New Upload" then "Audio"

Hit "Record" and then the red microphone and record your shoutout! (make sure you tell us your name, where you're listening, and who you wanna say hi to)

Hit the blue check mark when you're done

Give it a title and hit "Send"

Then listen Saturday night for your Saturday Night Shout Out